17.11.2020
Armen Garslyan: "We continue our development, all projects that have been started are in active phase"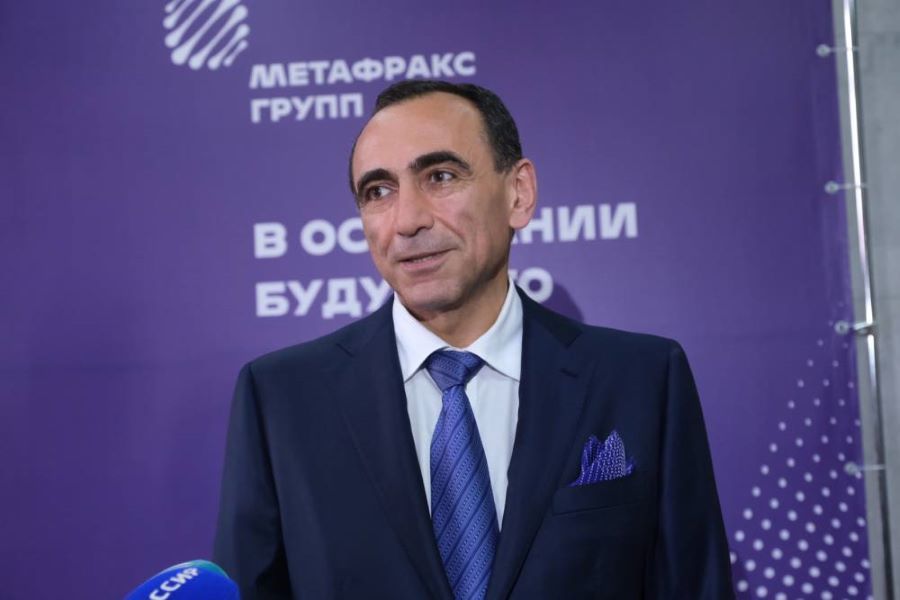 During his interview to business magazine Business Class, Armen Garslyan, PJSC Metafrax Board of Directors Chairman, told about the group of companies operation during crisis, progress of the investment projects implementation, key propriety areas and Metafrax Group development strategy.
According to the top-manager, "it wasn't easy, but, in general, the group have not decreased its production level".
"There were insignificant decreases for some products, for example, the urotropine plant has not been loaded fully. We had to lower the formalin plant capacity a little. But, in general, the volumes have not been decreased. It is important that we have produced more of our main product, methanol, than we planned. Therefore, more of methanol was shipped", said Armen Garslyan.
PJSC Metafrax Board of Directors Chairman highly appreciates level of interaction with regional government during the pandemic.
"Any help from the government is very important. Financial assistance is an indicator of matureness of the state, indicator of its loyalty, and the fact that we are all in the same boat. During the pandemic, Metafrax has got support from the regional and federal authorities. We had a clear contact with governor Dmitriy Makhonin, the manufacturers support system in the region has been completed. We are grateful to the head of the region personally, as well as to the management of regional Ministry of Industry and Trade and Ministry of Economic Development and Trade. These people were shoulder to shoulder with us. Nobody rejected us, nobody brushed us off, but there was an understanding that we do conjoint and important job", noted Armen Garslyan.
When answering the question about the group development perspectives, the manager highlighted that all projects that have been started are in active phase.
"We build paraformaldehyde and formalin plants in Gubakha and a new formalin plant in Orekhovo-Zuyevo. Our Engineering and Process Center is in active searching of perspective deep methanol processing products. We will definitely have new projects in this area. The second largest sphere of the holding is resins. Their manufacturing is concentrated at Metadinea site. As of today, we are No. 1 resin manufacturer in Russia in terms of volumes and quality. Metafrax Group's share is 40-45% in Russian resin market depending on its position. We will definitely have 50-55% of the market after the additional plant is put into operation", stated Armen Garslyan.
You can find the full text of the interview at.