28.07.2022
Steel character possessors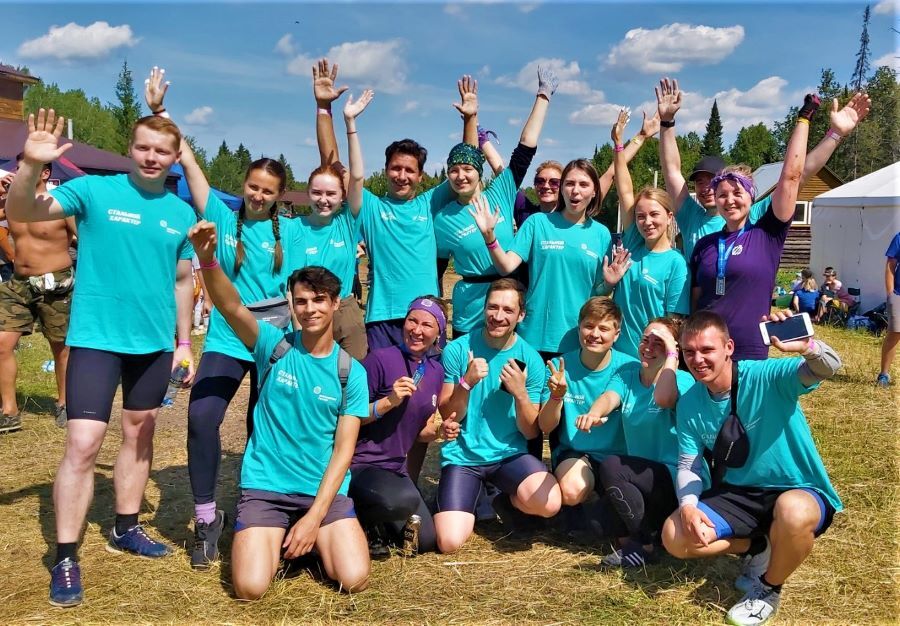 Last weekend, Metafrax Group employees successfully completed an extreme race as part of the all-Russian project "Steel Character".
The specialists of Metafrax Chemicals, Metadynea, Metafrax-Inform and ETC Metafrax as members of two teams were tested on 5 and 11 km long routes on the territory of Ivan Gora skiing complex in Perm region.
The participants had to overcome fear of heights, climb a vertical wall, crawl under barbed wire, get wet, spend all their energy, but come out happy and win. Team spirit, mutual support and, indeed, steel character, helped not to deviate from the path and reach the finish line together. Participants were awarded commemorative gifts, and the experience of completing the routes will last a lifetime.
Oksana Verkhovina, a specialist of the Property and Land Relations Department at Metafrax Chemicals, spoke about her participation in the project:
"We pushed ourselves to the limit and hardened our character. It was an unforgettable 11 km of obstacles, mud, fight against self. I did not expect that I could do this route. I admit, it wasn't easy in some places. The team is the main thing. We felt and felt out each other so well that now we can go anywhere together".
"Steel Character" is an all-Russian multi-sport project aimed at popularizing physical culture and sport. Traditionally, the extreme race has been held in various Russian cities since 2014. The organizers prepare routes of 3, 5, 7, 9 and 11 km long.