20.09.2022
Athletes gave 191 chances to defeat of cancer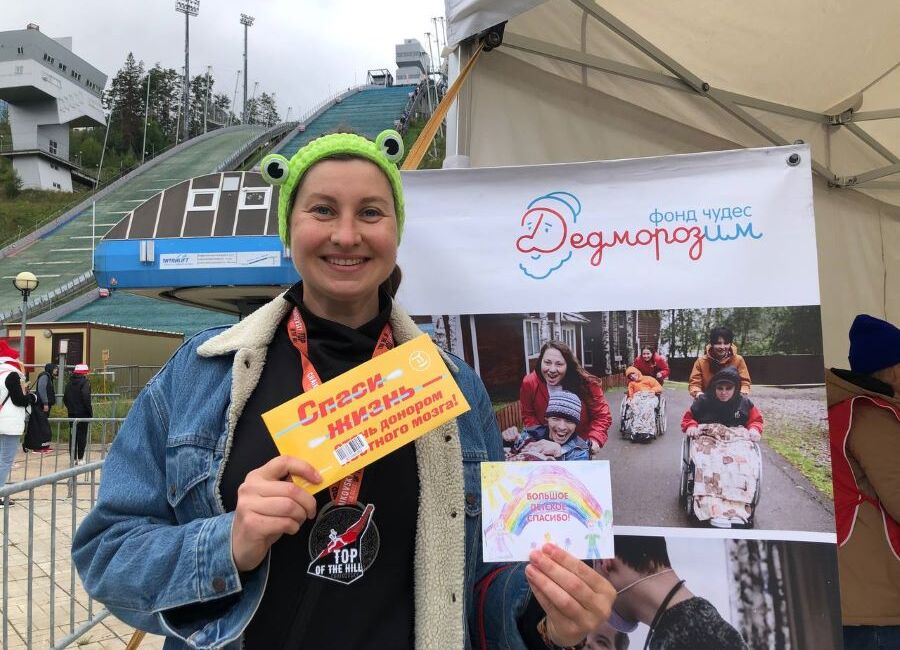 A series of donor initiatives at mass races has been concluded in the Perm Region. Its participants not only went to the start and covered distances, but also shared a cure for cancer - they submitted samples for entry into the National Register of Potential Bone Marrow Donors. In the future they an save the lives of children and adults with blood cancer.
Donor actions were organized by the "Dedmorozim" team of the Charity Fund with the support of Metafrax Group. On the initiative of the beneficiary owner, Mr. Seifeddin Rustamov, Metafrax Chemicals has been helping to develop the bone marrow donation in the Perm Region since 2018.
Donor reception points were open at the Perm half marathon ZABEG.RF and the Perm marathon, at the Ice Cave Run event in Kungur, at the HOT RACE 800 festival in Chusovoy and at the extreme race to the Top of the Hill ramp in Chaikovsky. 191 participants of the competition shared the cure for cancer. Each of them made sure that there were no contraindications for health, filled out a questionnaire and passed a swab from the oral cavity.
The samples were sent to the laboratory for genetic analysis. Its results are now stored in the National Registry of Potential Bone Marrow Donors. The physicians from all over Russia refer to this database when they need to find a matched donor for their patient with blood cancer or other serious illness.
Every year, about 3.5 thousand patients in Russia cannot find such a donor.This is difficult because only about 1% of the country's population is included in the register of potential donors. In order to increase their number, the teams of "Dedmorozim" and "Metafrax" support the functioning of the donor centers.
You can learn more about bone marrow donation at the link.